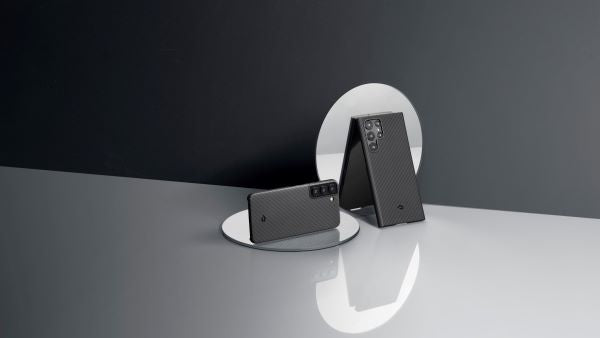 Samsung is all set to start 2022 with a bang. Apart from Samsung's upcoming Galaxy S22 smartphone series, which we've already heard (and seen) a lot of rumors about, Samsung has lined up dozens of accessories including official cases and covers, S-Pen, and so on.
Are those Samsung accessories for S22 worth buying? Are there any other options besides the official accessories? You're in luck; PITAKA offers different types of cases for Galaxy S22 and accessories to work with it.
This article will introduce the Samsung official accessories as well as the PITAKA Galaxy S22 accessories and present how to get the most out of your new Galaxy S22 phone.
Thanks to the information from a UK-based retailer, we are able to list all the Galaxy S22 Official cases and make a brief comparison with the PITAKA Galaxy S22 cases.
 

Samsung cases

PITAKA cases

Model

Clear Covers

Clear Standing Covers

Frame Covers

Leather Covers

Protective Standing Covers

Silicone Covers (with/without strap)

Smart Clear View Covers

Smart LED View Covers

Gel Cases.

MagEZ Cases

Air Cases

Fusion Weaving MagEZ Cases

 

Technology

General Technology

3D Grip Technology

Fusion Weaving

Aramid Fiber

Feature

- Full-screen protection (Optional)

- Qi wireless charging compatible

- View the time, battery life, incoming calls and messages without opening your case (Optional)

- Unique Design

- MagSafe and Qi wireless charging compatible (MagEZ Case 2)

- Extremely thin and light (Air case)

 
 Apparently, there are more options that we can choose from Samsung official cases, which are made from eight different materials. According to the rumors, Samsung will release 24 official case options for the base Samsung Galaxy S22 model, 19 options for the Galaxy S22 Ultra and 23 for the Plus version. As for PITAKA, all cases are made from aramid fiber, a durable material commonly seen in the military industry.
We use production technologies to improve our cases. Although there are only three options with a few color choices for the Galaxy S22 series, what we offer can satisfy your different needs.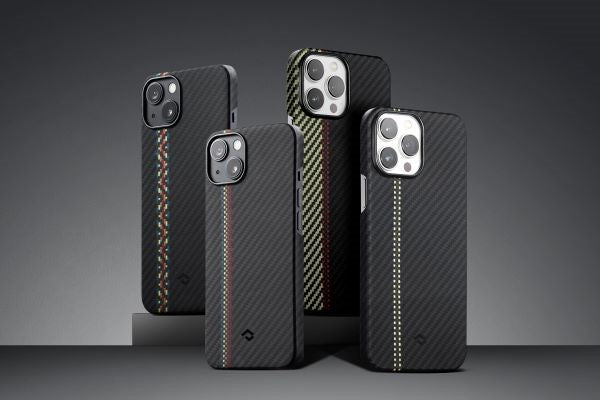 Colorful MagSafe cases for iPhone 13 Series
On the other hand, one of the biggest selling points of the Samsung Galaxy S22 is its built-in S-Pen if the rumor ultimately comes true. It seems that the South Korean giant finally decided to level up the game by making their defining feature useful on the S series. With an S-Pen slot like the Note model has, the new Galaxy S22 definitely seems more attractive. At least, they have more case options to choose from when they use the S-Pen.
The S-Pen has always been marketed as a more precise way of interacting with your phone, something a little more elegant than stabbing at the screen with your fingers. In addition, it supports Bluetooth connectivity, digital handwriting and screenshot annotating. But the stylus alone couldn't allow you to make full use of the device.
PITAKA has been designing phone cases since 2015, a system for phone users, to be exact. We produced magnetic phone cases to work with other magnetic accessories to truly bring convenience to people's life. Smartphones are indispensable these days, and we believe that we can and we should fully utilize the device with the help of phone cases and other accessories.
We've built a new ecosystem based on MagSafe technology and our experience building the first magnetic system. To allow Android phone users to enjoy the advantage of the new system, we upgraded the phone case for Galaxy S22 series.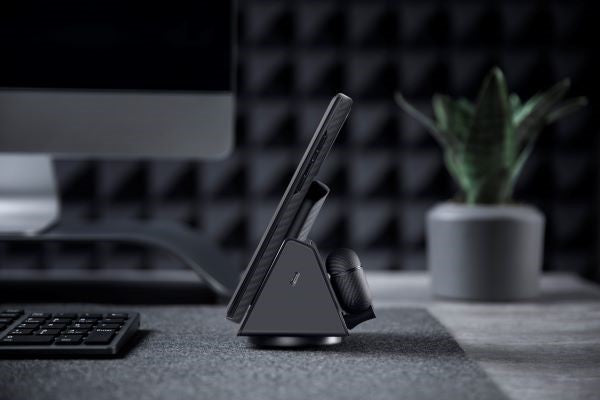 The compact multi-device charger, MagEZ Slider
With the MagEZ Case 2, you can snap-on and charge your S22 with our MagEZ Slider. The compact yet powerful 4-in-1 wireless charging station also charges your wireless earbuds and allows you to charge your devices anywhere anytime. Furthermore, it helps to keep your desk organized. If you need to charge or mount your S22 in your car, use the MagEZ Car Mount Pro. The MagSafe compatible car mount holds your phone firmly in place while you drive, and it offers reliable wireless charging. The PITAKA Galaxy S22 case also works with MagEZ Card Sleeve 3, which holds two cards and magnetically attaches to the back of your phone so you'll have easy access to your cards.
That's part of the PITAKA's MagEZ 2.0 system for phones, and the system is expanding.
All in all, the idea behind Samsung official accessories for Galaxy S22 and PITAKA MagEZ 2.0 Ecosystem are the same, to improve Samsung users' experiences in their daily life. They both emphasize protection and practicality. But the uniquely designed PITAKA S22 cases offer more with the ecosystem and they are much more stylish.
Whether or not the Galaxy S22 does come with an S-Pen slot, you can go for a case like the PITAKA MagEZ Case 2 or Fusion Weaving MagEZ Case 2, and then you can enjoy the tremendous convenience from the MagEZ 2.0 Ecosystem on it.
---
---